Research & Development Projects
Architectural and decorative paint is at the heart of Paintback's research mission to divert 90 per cent of Australia's unwanted paint and packaging out of landfill and vital waterways and into the country's budding circular economy.
Paintback is the official product stewardship program for Australian paint, which is supported by paint manufacturers and funded by a 15c-per-litre levy on eligible paint products. We eventually aim to recover 90 percent of unwanted paint and packaging and transform them for use in Australia's circular economy – where products are re-used or repurposed for other manufacturing or industry processes to keep them circulating instead of being discarded permanently.
To do this, Paintback has begun an ambitious five-pronged research and development program to kickstart the hunt for new ways to use unwanted paint and packaging in Australia.
The research program involves separate partnerships with the ARC Industrial Transformation Research Hub for Transformation of Reclaimed Waste Resources to Engineering Materials and Solutions for a Circular Economy, the Smartcrete Co-operative Research Centre, the Australian Road Research Board, Sustainability Victoria, Monash University, RMIT, USQ, Deakin University and Swinburne University. The research includes investigating:
Turning contaminated plastic paint pails into value added products.
Extracting high value chemicals from water-based paint.
If paint is a candidate to make geopolymer concrete – a type of concrete that is made of industrial waste and processed at low temperature. This would significantly reduce the greenhouse gas emissions associated with the production of ordinary Portland cement, which is processed at temperatures over 1400 degrees celsius.
How paint ingredients might replace virgin materials used in dust suppressants and granular material stabilisers.
The use of paint to replace some virgin admixtures in concrete.
Proof-of-concept research to combine plastic from recovered pails with other waste streams such as glass, carbon, and natural fibres to produce high-performance composites for the construction industry.
Research & Development
Today, when you bring your unwanted paint and packaging to a Paintback collection point, we reuse and recycle as much of it as we can with existing technologies. We are also investing in research with the aim of diverting 90% of what we collect away from landfill.
Since launching in May 2016, Paintback has been collecting and treating unwanted paint and packaging across Australia. Now Paintback is working with scientists and engineers to create new ways to reuse and recycle this material. 
When unwanted paint and packaging is brought to a Paintback collection point:
The solvent-based paint is used as fuel, replacing coal in high-temperature kilns that produce cement.
Image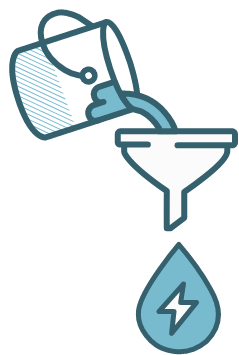 The water is separated from water-based paints, halving the volume of material going to landfill.
Image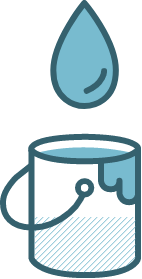 Metal cans are turned into new metal products
Image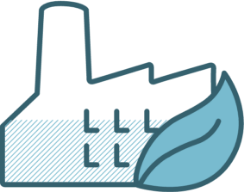 We are currently working towards solving the issue of recycling heavily contaminated plastic packaging.
Image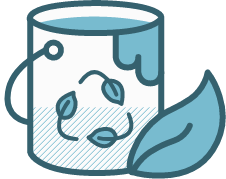 Together we're funding research that we hope will:
Turn paint pails into new plastic products
Image

Turn water-based paints into other useful products
Image

Recover valuable ingredients like titanium dioxide from water based paints
Image

We have a research and development (R&D) program looking into new uses for unwanted paint and packaging.
Our research program is guided by our R&D advisory committee: chaired by aerospace engineer Prof. Murray Scott, Cheryl Batagol PSM, with more than 40 years' experience in the waste management, water and environmental sectors, R&D and paint industry specialist Roy Rose, former General Manager of PPG architectural coatings, Anne Neeson and Paintback Chief Executive Karen Gomez. 
It is through the shared vision of Paintback and the Australian paint industry, along with your continued support that, all paint and paint packaging in Australia can be reclaimed, turned into new products, or converted into energy.