Find answers to commonly asked questions about Paintback below.
Where can I find a Paintback location?
Paintback is continuously expanding reach across Australia – more drop-off locations mean greater accessibility to both regional and metropolitan areas. To find your nearest location, search your address or postcode in the location finder. 
Image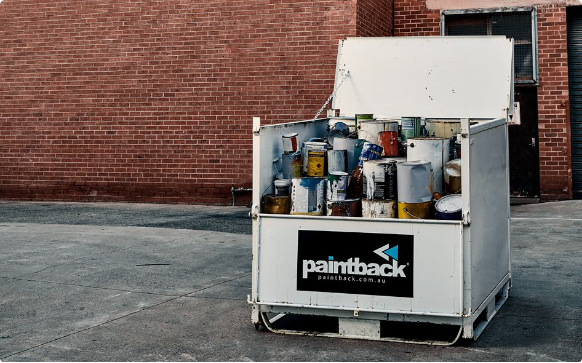 How is a Paintback location funded?
Paintback locations are set-up in partnership with councils and commercial sites. A levy of 15 cents (plus GST) per litre is applied to the wholesale price of accepted products, to fund the collection and treatment of the waste paint and packaging
Image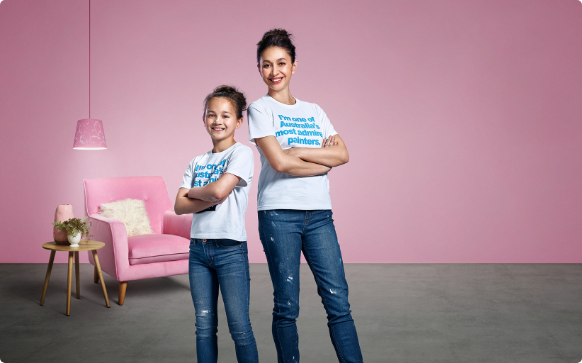 What happens to the paint I dropped off to Paintback?
After unwanted paint and packaging is dropped off at a Paintback location, it is stored at the collection point ready for Paintback to pick it up and taken to a treatement facility. 
Once there, the packaging and waste liquid are separated. The containers are recycled while the waste paint is treated in a number of ways including energy recovery for solvent based paint and liquid/solid separation for water-based paint, significantly minimising the amount of waste going into landfill.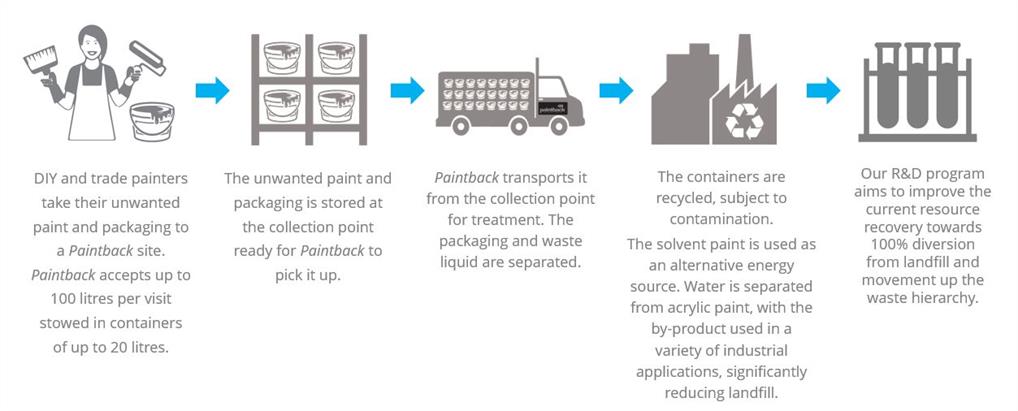 What about trade painters and large amounts of waste paint and packaging?
A maximum of 100 litres of paint in containers of up to 20 litres can be returned per visit to Paintback sites. Paintback is working on alternative solutions to safely and efficiently collect larger amounts of waste paint and packaging from trade customers.
What paint products are accepted by Paintback?
For a list of eligible paint products visit our Eligible Products page.
Still have questions?
Visit our FAQ household and trade sections for more information.